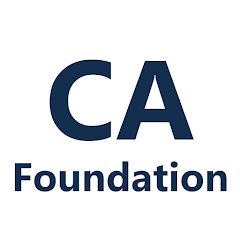 May 2024 ( New Syllabus )
If you are aspiring to become a chartered accountant, you need to clear the CA Foundation exam, which is the first step in the CA course. The CA Foundation exam tests your knowledge and skills in four subjects: Accounting, Business laws, Business mathematics and statistics, Business economics and commercial knowledge. 
Our classes are designed to help you learn the subjects in a systematic and effective way along with providing guidance from experts who can help you understand the concepts, solve the problems, and give you tips and tricks to ace the exam !
Course Duration: 4 Months
Mode of Classes: Online & Offline
Subject wise Classes also Available
2 Mock Tests as per ICAI Pattern
Unit wise tests in each subjects
One to One support Till Exams
Instant Doubt Clearing
Our classes will not only help you pass the CA Foundation exam, but also prepare you for the next levels of the CA course. You will develop a strong foundation in accounting and business, which will help you in your future career as a chartered accountant.
So don't wait any longer. Join us TODAY and get ready to achieve your dream of becoming a successful CA !