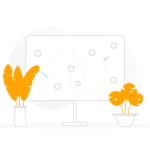 Welcome to Sri Pragya CA Classes Blog, a virtual hub of knowledge platform to clear all your queries related to Professional courses like CA, CMA, ACCA etc..
Here, we believe that learning is a lifelong journey filled with endless possibilities.
Whether you're a student seeking to expand your horizons, you've come to the right place.
How we design our Blog Posts?
Our blog page is designed to ignite your curiosity, nurture your intellect, and empower you with valuable insights of these courses. 
From CA Foundation level we are committed to delivering engaging and thought-provoking contents.
Discover captivating articles written by expert Chartered Accountants in their respective fields, who are passionate about sharing their knowledge. 
Sri Pragya CA Classes works for the benefit of the students and here we provide various announcements, notifications, study tips, materials and other course requirements. 
We will also clear your queries which you leave in comment box. Also, we provide career counselling regarding your studies after completion of school or college.
The CA-Intermediate examination serves as the second level in the Chartered Accountancy course provided by the Institute of Chartered Accountants of India (ICAI). It assesses candidates' comprehensive understanding of numerous concepts, principles, and practices related to accounting, taxation, laws, and management accounting. It is essential for students to familiarize themselves
Read More »